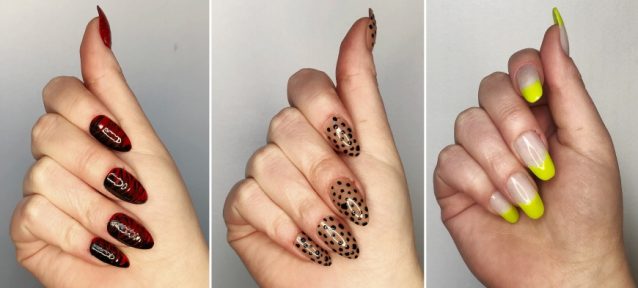 Nail art stickers are in trend nowadays. Every girl wants her nail to be perfect, as gel nail polish stickers are game-changers. Gel nail polish stickers are easy to use, wear, and very fashionable. Gel nail polish stickers are more challenging to remove than others, so it stays a pretty long time. I have been doing manicures at home in the past few years, and I'm very much obsessed with nail art stickers. So I know what you are looking for. This article will share some information about nail stickers for DIY manicures, especially gel nail polish stickers.
What are nail stickers for DIY Manicure:
Nail art stickers are small stickers which we used on our nails to look more attractive and beautiful. There are many types of nail arts available in the market. Some are in the form of stickers, whereas some are in the form of gels.  You will also find some in the form of stain or ink. I'm going to discuss every type's application process.
Nail art stickers:
These are very easy to wear, though they are not very long-lasting. You have to take off the sticker and place it in your nails, and it has adhesive to stick to your nails. After applying, apply a light coat of clear transparent nail paint to make it long-lasting. You can also use nail paint before sticking these, but make sure to dry your paint thoroughly to prevent these stickers from sinking.

Gel nail polish stickers:
These are more long-lasting stickers than others. First, apply a base or nail paint, then dry it thoroughly. Then pick up your gel nail polish stickers with the help of a quizzer and place it very carefully so that it doesn't have any air bubbles under it. Now, most of the gel paints are dried under UV rays, but some are typically dried. Then apply a clear and transparent layer of nail polish to elongate its life.